How do I know who is the seller on Copart and IaaI?
Choosing a car at the most popular auctions in the USA copart.com and iaai.com it is very important to know who is the seller of the lot - it is necessary to avoid problems when buying from the "auction", which often tricked to give a badly broken car with a "stuck" bumper and headlights as almost car without damage. You can see an example of such lot on the page "About AutoHelperBot".
So how do I know who the seller of the lot? Is it the first car sale or has it already had a long history of sales?
There are several options to get the information you need:
In all these options, you will find out who the owner of the lot - insurance or the seller, how many times the car was sold and what were the bids on it.
So the information looks in our Telegram bot: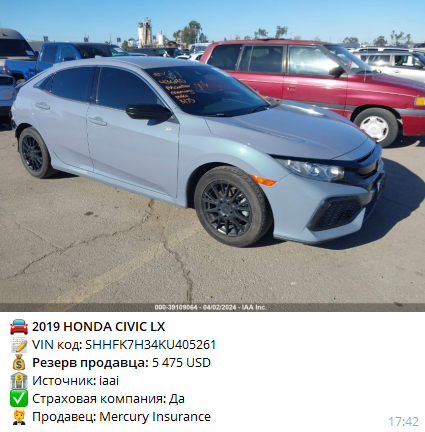 Here we can see that the car is sold by Progressive Casualty Insurance company at the auction IAAI. The expected minimum bid is - $ 9 000 USD (Seller reserve). The cost of repair in the USA is estimated at $ 10 352 USD.
And this is how this information looks in our Chrome browser extension at copart.com: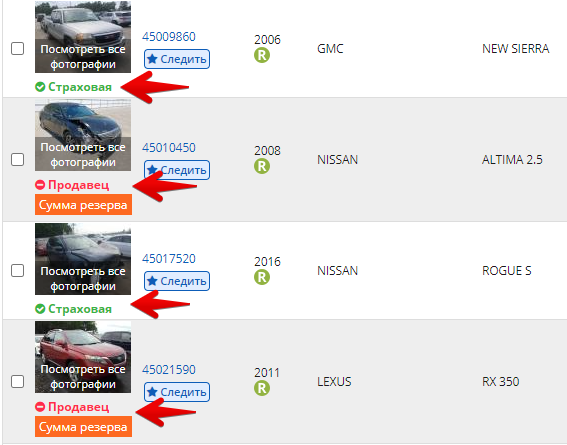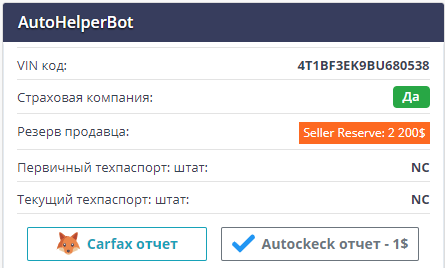 Here you can see right in the lot list who sells the car, set the amount of reserve from the seller or not. On the lot page you can see the photo in HD quality, see the history of sales and the size of bets, use the delivery and customs clearance calculator, which will help to plan a purchase budget.
Thanks to our mobile application for Android and iOS, you can leave your laptop at home and fully use the Copart and IAAI sites with all the features and functions of AutoHelperBot. If the standard functionality is not enough, we have additional features and nice bonuses.
P.S. If you still have questions or suggestions - write to us in a chat in the right corner of the screen.
Have a nice use and great shopping!
The AutoHelperBot team.